Yale Center for British Art
Reference Library and Archives
Photograph Archive
---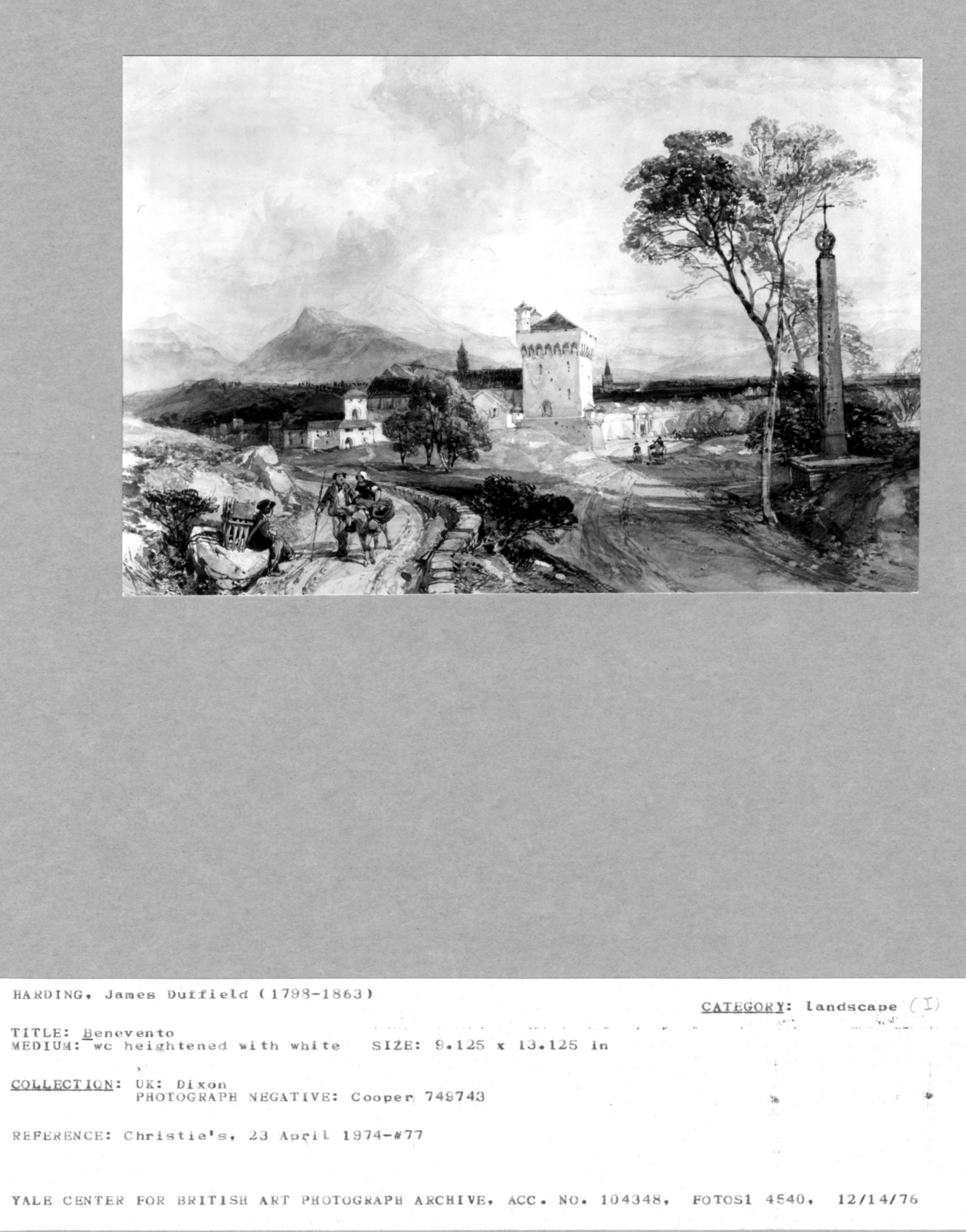 Benevento. James Duffield Harding (1798–1863), watercolor heightened with white, 9.125 by 13.125 in. U.K. Dixon Collection from the YCBA Photograph Archive.
Number of photographs
More than 200,000
Date range
1965-present
Geographic coverage
Australia; Canada; Great Britain; Ireland; Scotland
Photographers
Various
Overview
The Photograph Archive, located within the Yale Center for British Art's Reference Library, is a research resource. The collection is comprised of 200,000 black-and-white photographs reproducing British works of art (paintings, sculpture, and drawings) from the 16th to the early 20th centuries from public and private collections around the world. Though not all of the photographs fall into this category, the Photograph Archive includes reproductions of works of art that are not well known and rarely, if ever, reproduced in printed publications.